People often make the mistake of thinking summer is a bad time to do business and grow your business, but I believe this statement is completely false. See while everyone else is taking a break this is a great time to be the "only one" out there getting that business.
Let's think about this. If your car breaks down do you let it sit until September? Not at all … the same is true for all businesses, but some of you with businesses don't seem to think it is. I am a firm believer that now is a great time to launch a new campaign to attract some new clients.
I don't know about you, but I am seeing all kinds of 30 day challenges coming out on Facebook. The premise is that in 30 days I will have something …
30 days to feel better about yourself in a bathing suit
30-day crunch challenge to get killer abs
30 days to get speaking gigs
30 days to grow your list
The challenges go on and on.
So what I would like to propose is a 30 day – Grow your business challenge. This challenge will start tomorrow, August 1st. This is something we can all do to get over the summer slump. Each day will bring us a new challenge and I urge you to print this off and keep it by your desk and then comment on the bottom of this blog post as to your results. If you are thinking, I don't work 7 days a week that's okay because these challenges really only take a few minutes each day and if you insist on not working on weekends you can catch up on Monday!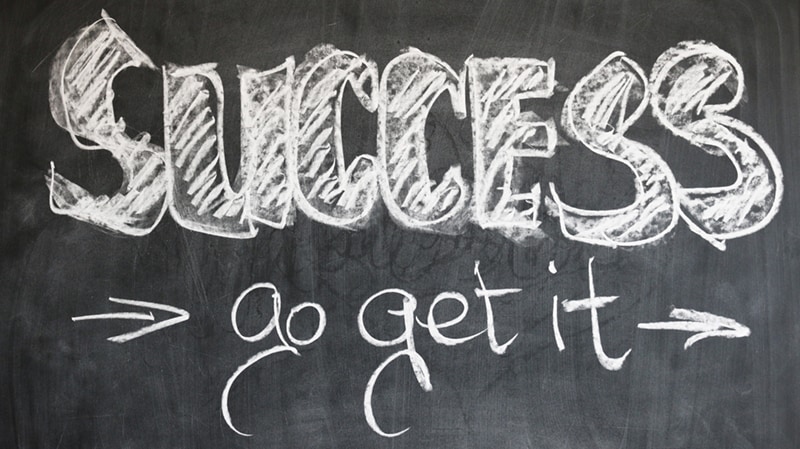 Day 1 – review your website – is it clear what you are offering? If you aren't sure then ask someone to explain back to you what you are offering. Make any changes necessary to make sure your message is clear!
Day 2 – review your definition of your target client – is it clear who you want to work with? It may need some tweaking to really narrow down the market place. Having this definition will help to define who it is you need to attract.
Day 3 – Thinking of the definition you created yesterday, make a list of your top 5 "I want to work with" clients. Put this list near your desk so you can refer to it every day.
Day 4 – Take the list you created yesterday and follow all 5 of these people on social media and subscribe to their newsletter (if they have one).
Day 5 – Make a comment on a blog post or social media post for each of your 5 "I want" clients.
Day 6 – Start keeping a journal of ways you could benefit your 5 "I want" clients and bring further value to their business. This is not about the services you can deliver this is solely about how working with you will make their lives easier, increase their income or help in some other way.
Day 7 – Send a message to 1 of your "I want" clients telling them why you admire or respect them. Note: Do NOT sell your services, this is simply about making the connection.
Day 8 – find a blog or LinkedIn article that speaks to your audience and leave a comment that shows your expertise. This is not about "selling" your services, rather simply about adding something to the post.
Day 9 – ask a client (or previous client) for a testimonial and put it onto your website as soon as you receive it.
Day 10 – today is about gratitude – what are you most thankful for in your business? Gratitude is a good reminder for us of what is great around us. It can be so easy to focus on what we want in the future that often we forget to be grateful for what we have today. Today is about that gratitude!!
Day 11– send a text message to just one person today and thank them for helping you in your business (it could be a client, a mentor or someone you admire). Better yet, send that text to the person who supports you most (your partner, your family member or a friend). This is a simple thank you text and nothing more!
Day 12 – go attend a networking event in your area. Don't know where one is? Try looking on meetup or Eventbrite for a meeting or google "networking events [insert your location]". If you absolutely cannot find one then send me a quick message and you can attend my online networking group that happens today, August 8th at 4pm Eastern!
Day 13 – follow up with 1 of the contacts you met at the event you attended yesterday. Ask them these two questions; a) why did you get into business and b) what is the biggest obstacle you are facing in business?
Day 14 – write a blog post to answer the top SAQ (Should Ask Question) of your target client. This is not the questions people are asking you, but rather the question you believe your clients SHOULD be asking you.
Day 15 – blast the blog post you wrote yesterday on all your social media channels.
Day 16 – follow up with a contact you met with on day 12 and share a contact with them you know can help them in their business. If you don't know a contact to share with them, share some information that will help them to move their business forward.
Day 17 – Today is about gratitude again … what are you thankful for? Share something on social media you are thankful for and ask others to share what they are thankful for too. You choose the social media channel and method (post, picture, video) to share that gratitude!
Day 18 – Okay time to send another text message. Make sure it is someone different than the person you sent a message to on Day 11. This is a simple thank you for supporting me in my business message. I guarantee it will brighten their day to hear from you!
Day 19 – ask one of your clients (or previous clients) today if they know someone who could benefit from receiving services from you and then ask them for an introduction.
Day 20 – follow up with the person that your client introduced you to yesterday if you didn't do that yesterday.
Day 21 – Check-in on your list of 5 "I want" clients you created on Day 3 and leave another comment on a blog or social media post for each of them.
Day 22 – Go onto YouTube and find a video that is related to your industry (this works best if the video has a lot of views) or a motivational video and share it on your blog. Then provide your feedback and comments on the blog post too. For example, I love this video because … OR I don't agree with what this person said because … OR This video has great tips, but here is one I would add.
Day 23 – Blast the blog post you wrote yesterday out on social media.
Day 24 – Today is a great day for reflection. When is the last time you thought about the future of your business? Today take some time to go for a walk or meditate and focus during this time on what you see for yourself and your business in the future. Take the time to write out what you visioned during this time.
Day 25 – Let's make someone's day again. Send a text message to someone today to thank them for the support they are giving you in your business. Make sure it is someone different than the person you sent a text to on Day 11 and 18.
Day 26 – pick one contact you haven't spoken with in a long time and pick up the phone and call them. Tell them you were just thinking about them and wanted to see how they were doing. Let them know how you can help them in their business. Giving is the best feeling and often when we give, the receiver will reciprocate and we end up receiving too!
Day 27 – Get on the phone and call a person you had a sales call with previously and follow up to see if they are still struggling with the same things you spoke about on your previous call. Offer them a piece of advice or tip to get past that struggle!
Day 28 – Practice your 30-second introduction in front of a mirror today. Would you want to buy from yourself? Practice until you feel confident in delivering it without hesitation.
Day 29 – Get out and attend another networking event today. Getting out for some can be scary, but so important. This is about practicing your introduction you worked on yesterday in front of an audience. If you cannot find another networking event, you can feel free to attend my online networking group that meets tomorrow at 9am Eastern. Just send me a message and I will send you an invite.
Day 30 – Today is about celebrations – what worked for you in this challenge? Take the time to review the progress you have made over the last 30 days. Share in the comments about how different your business is since you started this challenge!
I will be participating in this challenge too and I will share my progress on Facebook via video so be sure to catch me over there!
Remember, don't forget to leave comments as to how this challenge has gone for you!